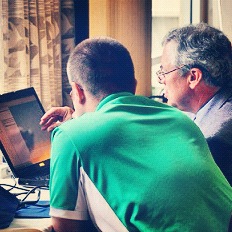 While the highlights from the first day of our conference in Boston were about the release of 4.3a, and the second day was arranged around three fantastic guest keynote speakers, the final conference day offered a view into the future — Physics Builder.
Read more
---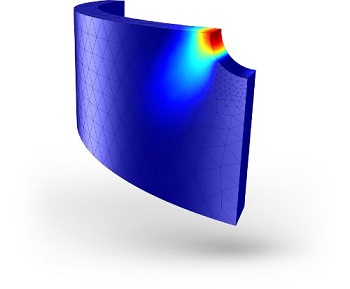 The release of COMSOL Multiphysics version 4.3a introduces the Fatigue Module to the world of multiphysics modeling. As the diagram below shows, the Fatigue Module is used to perform structural fatigue life computations for both strain-based and stressed-based fatigue. Since the release, I've come to realize that this has been a sought-after product for COMSOL users. But why should you simulate fatigue?
Read more
---

The second day was a very interesting day at the COMSOL Conference. Once again, the keynote presentations were well received, and awards were presented to the best papers and posters during the Awards Dinner.
Read more
---
I thought that in the next couple of days I would share some of my impressions from the conference. With upwards of 330 attendees, with about as many papers and posters presented, and over 25 minicourses, there's a lot to talk about.
Read more
---

Recently, Fanny blogged about spreadsheets and how they are used in engineering. She mentioned that they are great for collating material properties and other experimental results, and for then using these in COMSOL models. The simulation results from these models can in turn be compared to the original data, and help calibrate material properties and optimize the design. With the release of COMSOL Multiphysics 4.3a, COMSOL has now made it much easier to perform these tasks and extend your modeling […]
Read more
---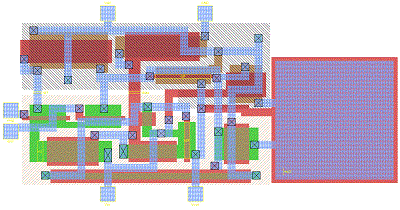 In short, electronic computer-aided design (ECAD) is typically used to design and develop electronic systems. Although it's a mere letter away from spelling out "CAD", there's actually more to the story than appending the word "electronic" to "CAD". So what is ECAD and why is it used in Finite Element Analysis (FEA)?
Read more
---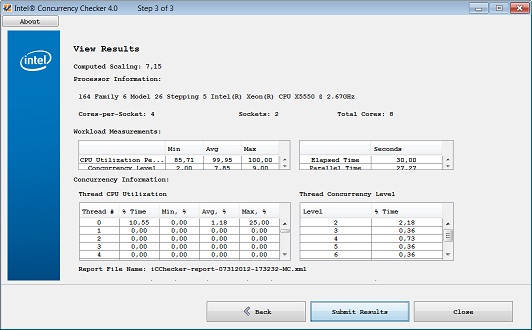 With every release of COMSOL Multiphysics, we run a series of tests on Intel® multicore processors to benchmark our utilization of the parallel processing capabilities.
Read more
---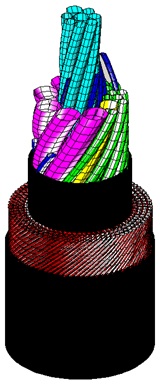 In these days of globalization, keeping the world connected is imperative. Information needs to pass as freely and quickly as possible in order to keep markets up-to-date with the latest news and to ensure that commerce can be conducted without hindrance (at least of the technical kind). So what do you do – look to the sky? The answer is no; in fact, 99% of this information is carried by undersea cables. These unsung heroes sit at the bottom of […]
Read more
---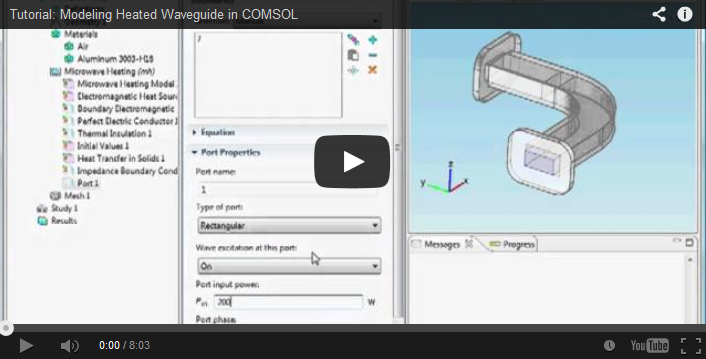 COMSOL has been running webinars together with our media partners for a few years now. This great technology has allowed us and them to showcase some interesting research and modeling applications, usually focused around multiphysics, and bring it directly to the engineer's computer screen. Now a new partner has come on board, and we are thrilled to be collaborating with Laser Focus World. To kick this off, we will run a webinar on multiphysics and what it actually is, particularly […]
Read more
---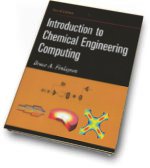 COMSOL has had a great relationship with Emeritus Professor Bruce Finlayson of the University of Washington. I first saw him back in 2002 at an American Institute of Chemical Engineering (AIChE) meeting where he gave a presentation on the use of modeling in chemical engineering education. As a former President of AIChE and with a resumé covering some of the leading research and industrial advances within chemical engineering, I was quite intrigued by him taking the time and effort to […]
Read more
---
It has always been the flexibility of COMSOL Multiphysics that attracted people from the fuel cell and battery industries. The other software back in the day did not adequately support the ability to model the electrochemical equations that were required to properly describe the behavior of their appliances. As we noticed that more and more of these vendors were interested in COMSOL Multiphysics, this led to a great increase in COMSOL's knowledge and ability to model these applications. For example, […]
Read more
---
Get new posts by email
---
Categories
---
Tags