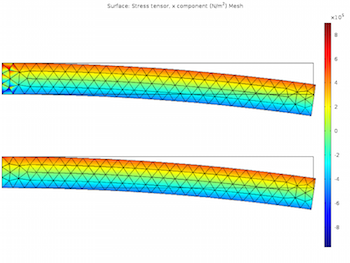 The most fundamental material model for structural mechanics analysis is the linear elastic model. Trivial as it may sound, there are some important details that may not be obvious at first glance. In this blog post, we will dive deeper into the theory and application of this material model and give an overview of isotropy and anisotropy, allowable values for material data, incompressibility, and interaction with geometric nonlinearity.
Read More
---

Previously on the blog, we have discussed the need for appropriate measured data to fit the material parameters that correspond to a material model. We have also looked at typical experimental tests, considerations for operating conditions when choosing a material model, and an example of how to use your measured data directly in a nonlinear elastic model. Our focus today will be on how to fit your experimental data to different hyperelastic material models.
Read More
---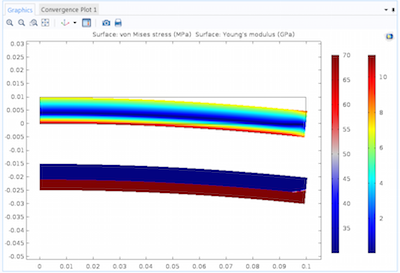 In Part 1 of this blog series, we discussed some of the considerations that you need to make when transforming your measured material data into a constitutive model. Hyperelastic materials were discussed in some detail. Today, we will have a look at how to use nonlinear elastic and elastoplastic materials, and show one way in which you can use your measured data directly in COMSOL Multiphysics.
Read More
---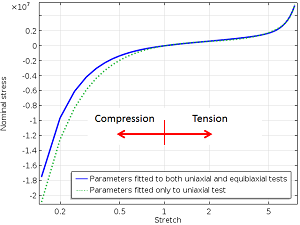 We often get requests of the type "I would like to just enter my measured stress-strain curve directly into COMSOL Multiphysics". In this new blog series, we will take a detailed look at how you can process and interpret material data from tests. We will also explain why it is not a good idea to just enter a simple stress-strain curve as input.
Read More
---