It's your Turn to Create the Future and Win $20,000
So far users of COMSOL Multiphysics have fared pretty well in the Create the Future contest. For example, last year's Grand Prize was awarded to Monika Weber and researchers with Yale University, CT, for their "αScreen Fast and Cheap Bacteria Detection". This sensor can help cheaply detect bacteria in food fast and eliminate the risk of infection and spreading food-borne diseases.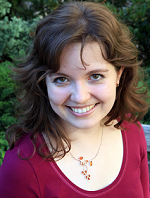 Monika and her team are also the subject of a COMSOL News article coming up in June. Here she describes how she used microfluidics modeling to optimize their αScreen device.
Just like Monika Weber, you too can win $20,000. Share your new product ideas with the world by entering the Create the Future 2012 contest.
---
---
|
© 2017 by COMSOL Inc. All rights reserved