There are two aspects of home brewing: the culinary side and the engineering one. Many beer lovers start brewing either to improve a recipe, try to clone their favorite beer, or even simply just to see how it works. After brewing a few batches, however, it turns out that the brewing process can also be very challenging from an engineering point of view.
Read more
---

How does thermal contact resistance affect heat transfer? As the sizes of electronic devices continue to decrease, effective heat management becomes even more important. Today, electronic packaging has transitioned from its original purpose of providing mechanical protection and interconnection to also serving as a means of heat dissipation to the outside environment. Using a model from the Model Gallery, we explore the role of thermal contact resistance on heat management in a simple electronic package and heat sink assembly.
Read more
---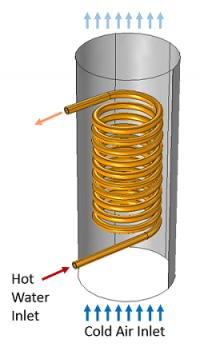 Coil heat exchangers are simple and easy to manufacture. Here, we consider an axially wound coil of copper carrying hot water that heats air inside of a circular duct. Since the geometry is almost invariant about the centerline, the model is solved in the 2D axisymmetric plane. Additional expressions are added to compute the temperature drop between turns of the coil, which greatly simplifies the modeling.
Read more
---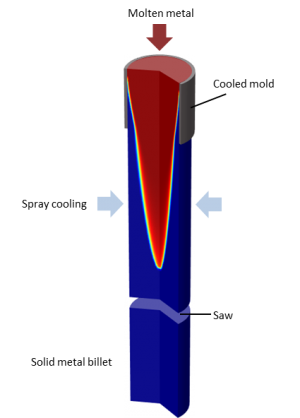 Modeling phase change is important for many thermal processes, ranging from the food industry to the metal processing industry. The Heat Transfer Module offers a dedicated interface for modeling the characteristics of phase change. It uses the apparent heat capacity method, which we introduce here.
Read more
---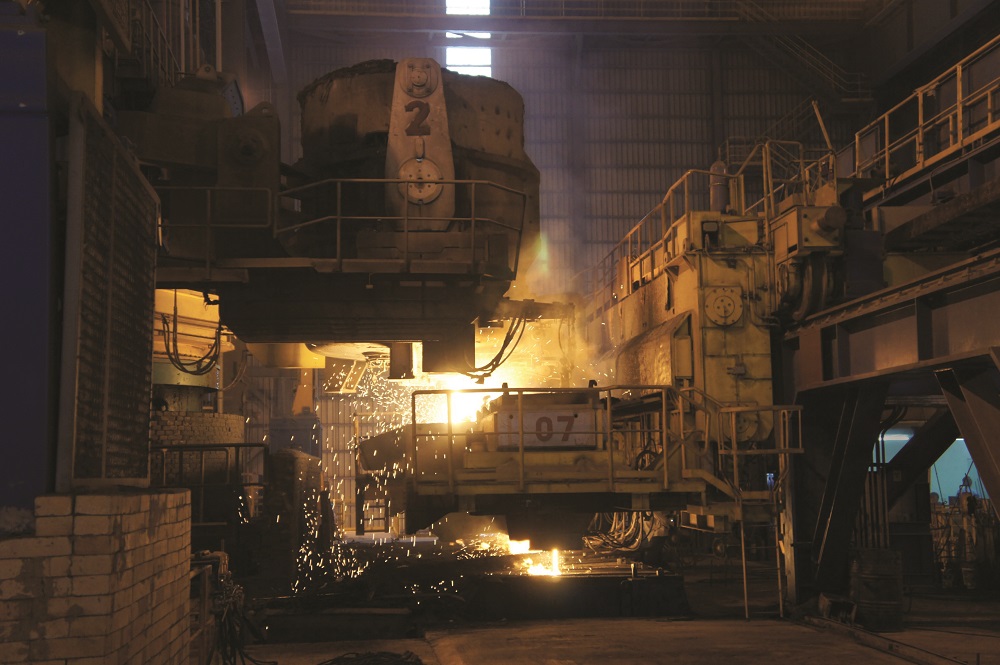 The Swiss steel company SMS Concast has been leveraging multiphysics simulation to optimize the steelmaking process of continuous casting. Through research conducted using COMSOL Multiphysics, the R&D team at SMS Concast was able to implement a new technique that allowed a steelmaking plant in Taiwan to reduce yearly CO2 emissions by about 40,000 tons.
Read more
---

Imagine a mode of air travel that is both fuel efficient and environmentally friendly. The mechanical modeling of torque transfer components in fully superconducting rotating machines have helped researchers draw new conclusions on how to optimize aircraft design and potentially achieve electric propulsion. A research team investigated the stress and heat distribution in these machines and presented their results at the COMSOL Conference 2013 in Boston.
Read more
---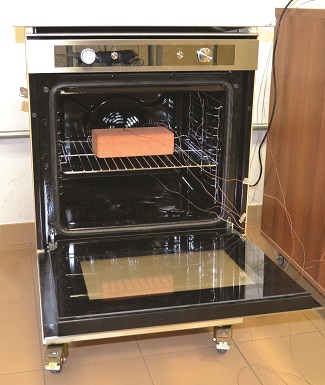 There are many factors that go into designing the ideal oven — supreme cooking capability is a must, but energy efficiency and the use of materials with reduced environmental impact is also important. How can all of these different factors be combined to create an oven that is optimized for the best performance? Engineers working at Whirlpool Corporation along with the European green energy initiative, GREENKITCHEN project, found that multiphysics simulation was vital to the success of their design process.
Read more
---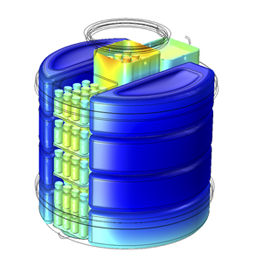 The Passive Vaccine Storage Device (PVSD) is a highly advanced container that combines ingenuity and insulation technology to empower aid workers delivering vaccines to the toughest-to-reach corners of the globe. Designed as a prototype that improves upon earlier models of vaccine transportation devices, this compact apparatus was developed with all the necessary steps: careful planning, simulation, and testing.
Read more
---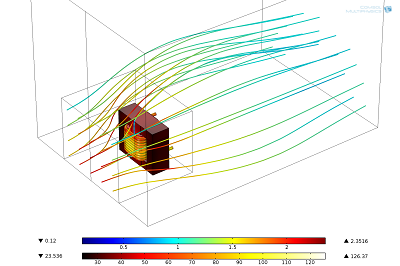 One of the main issues with high-power electrical devices is thermal management. Together with BLOCK Transformatoren-Elektronik GmbH, we created a model using COMSOL Multiphysics simulation software that encompasses all of the important details when modeling heating of high-power electrical devices. To do so, we had to utilize high performance computing (HPC) with hybrid modeling. Here, we will discuss how to approach this real-life task with the COMSOL software.
Read more
---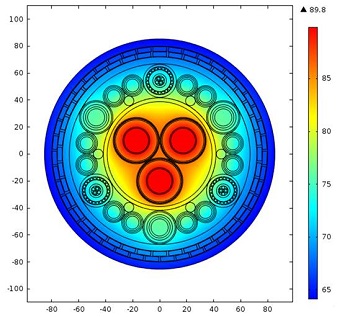 Energy and telecom cables often journey through harsh environments to reach their destinations. Some cables are responsible for carrying high currents and must navigate in conditions that include high thermal loads, mechanical loads, and limited ventilation. We recently published a story in the IEEE Spectrum Insert, Multiphysics Simulation, explaining how the Prysmian Group, a leader in developing cable systems across many industries, has begun using COMSOL Multiphysics to improve their development process, save resources, and optimize their cable designs.
Read more
---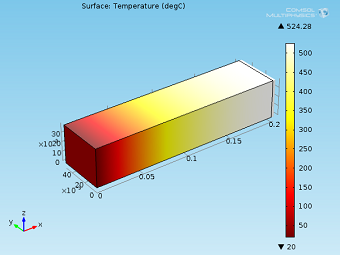 In a previous blog post, we presented the applications of conjugate heat transfer involving immobile solids. The case of immobile solids simplifies the heat equation to be solved and is often a good approximation to the temperature field. Today, we will complete the description of the physics that account for thermoelastic effects of the material when heat transfer and solid mechanics are coupled.
Read more
---
Get new posts by email
---
Categories
---
Tags