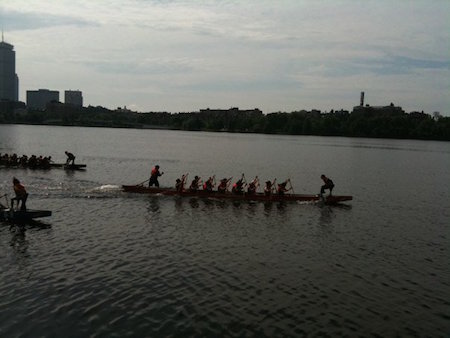 Good competitive paddling requires strength, timing, consistency, and teamwork. Initially, this may seem quite easy. Simply stick your paddle in the water and make the water go backward so that the boat moves forward. As it turns out, there are actually many different paddling strokes you can use depending on the situation.
Read more
---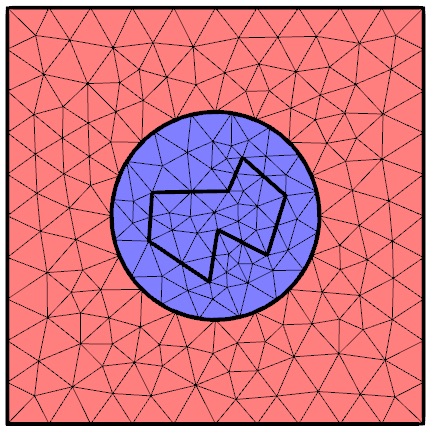 When using the finite element method, we often want to model solid objects that are rotating and translating within other domains. The deformed mesh interfaces in COMSOL Multiphysics can be used to model these movements. In this blog post, we will look at the modeling of large linear translations and rotations of domains within other domains, while introducing efficient modeling techniques for addressing such cases.
Read more
---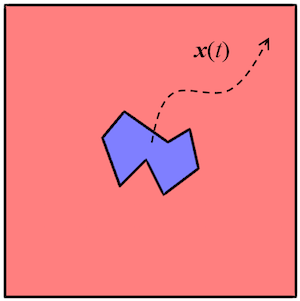 COMSOL Multiphysics includes two interfaces for manually defining the deformation of finite element mesh, the Deformed Geometry interface and the Moving Mesh interface. In this blog post, we will address when to use these interfaces and how to use them to efficiently model translational motion.
Read more
---
Modeling geometries with high aspect ratios can be one of the more challenging tasks for the finite element analyst. You want to have a mesh that will accurately represent the geometry and the solution, but you do not want too many elements, as solving your models would then require excessive computational resources. Here, we will look at using swept meshing to generate efficient and accurate finite element meshes in the context of some common modeling cases.
Read more
---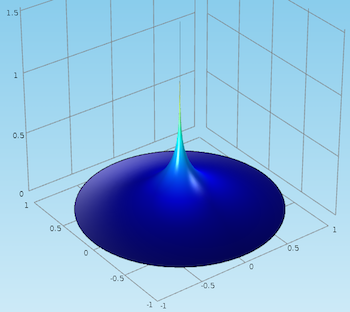 Today we continue our discussion on the weak formulation by looking at how to implement a point source with the weak form. A point source is a useful tool for idealizing the situation where a source is concentrated in a very small region of the modeling domain. We will find that it is very convenient to set up such a point source using the weak form.
Read more
---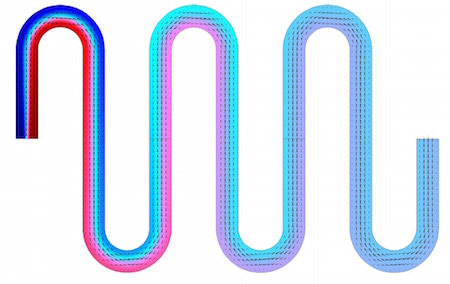 In the course of building multiphysics models, we often encounter situations in which the solution to one physics is periodic — or very nearly so — while the solutions to other physics of interest are nonperiodic. If we know this ahead of time, it is possible to exploit the periodicity to reduce computational requirements. Here, we will demonstrate how to accomplish this using the General Extrusion component couplings in COMSOL Multiphysics.
Read more
---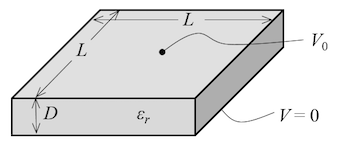 One useful — but in my experience, rarely used — capability available within COMSOL Multiphysics is the ability to compute design sensitivities. Assuming that you have a single objective function that is computed based on your finite element model, you can easily compute how sensitive this objective function is with respect to any model input, using only the core COMSOL Multiphysics package. In this blog post, we will look at how to use this functionality.
Read more
---
How do we check if a simulation tool works correctly? One approach is the Method of Manufactured Solutions. The process involves assuming a solution, obtaining source terms and other auxiliary conditions consistent with the assumption, solving the problem with those conditions as inputs to the simulation tool, and comparing the results with the assumed solution. The method is easy to use and very versatile. For example, researchers at Sandia National Laboratories have used it with several in-house codes.
Read more
---

When modeling a manufacturing process, such as the heating of an object, it is possible for irreversible damage to occur due to a change in temperature. This may even be a desired step in the process. With the Previous Solution operator, we can model such damage in COMSOL Multiphysics. Here, we will look at the "baking off" of a thin coating on a wafer heated by a laser.
Read more
---
Wei Guo | July 2, 2015

Component coupling operators are a useful set of tools included in COMSOL Multiphysics. They can be used to derive numerical values, create new coordinate systems, and link different components in the same model. In this blog post, we will explore yet another possibility: Using General Extrusion, one of the component coupling operators, to extract local solution data and postprocess effectively.
Read more
---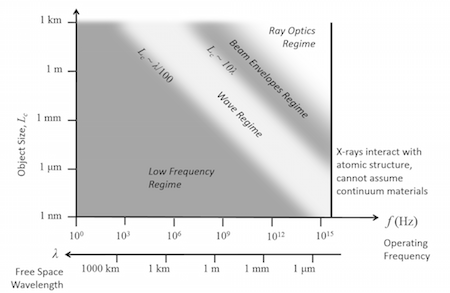 Over the last several weeks, we've published a series of blog posts addressing the various domain and boundary conditions available for wave electromagnetics simulation in the frequency domain; as well as modeling, meshing, and solving options. In this blog post, I will tie all of this information together and provide an introduction to the various types of problems that you can solve in the RF and Wave Optics modules.
Read more
---
Get new posts by email
---
Categories
---
Tags