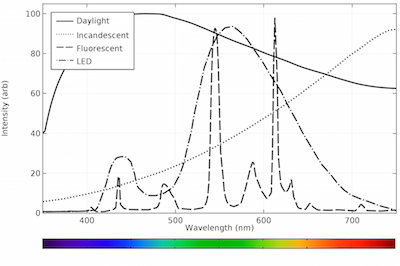 I love my Philips Hue lighting system, which I bought over a year ago. The system allows you to set millions of different colors and thousands of brightness levels for up to 18 bulbs using a smartphone. You can also program the system to automatically turn on as you approach your residence, known as geofencing, or at specific times of the day. But how does the light quality compare to that of other lighting technologies?
Read more
---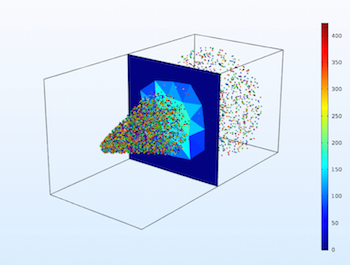 Many different tools are available for counting particles. Choosing the optimal method depends on the application; specifically, whether you want to use the number of counted particles in equations or during postprocessing. The Particle Tracing interfaces in COMSOL Multiphysics feature three main particle counting options. While these approaches are versatile enough to compute quantities such as charge density and momentum flux, our focus here will be computing the number of particles on a set of domains or boundaries.
Read more
---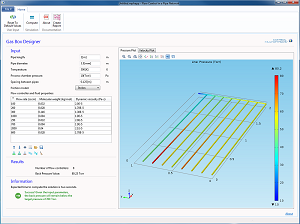 We just launched a new app for you to download from the Application Library update. This app is a dedicated tool for modeling the flow and pressure distribution inside a network of connected pipes. Engineers in semiconductor processing could use a tool like this to test a given design and ensure it will meet specification before prototyping the physical device. Here, I'll give you some background info and walk you through how this app works.
Read more
---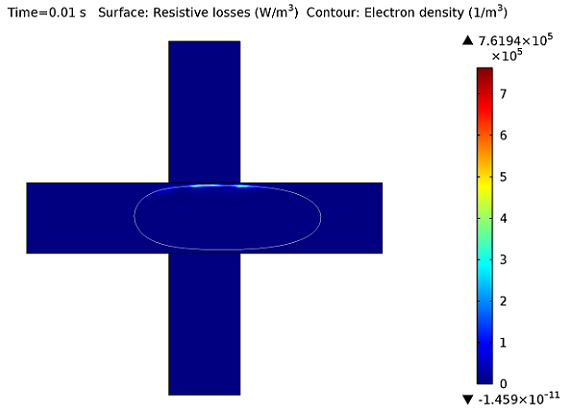 Microwave plasmas, or wave-heated discharges, find applications in many industrial areas such as semiconductor processing, surface treatment, and the abatement of hazardous gases. This blog post describes the theoretical basis of the Microwave Plasma interface available in the Plasma Module.
Read more
---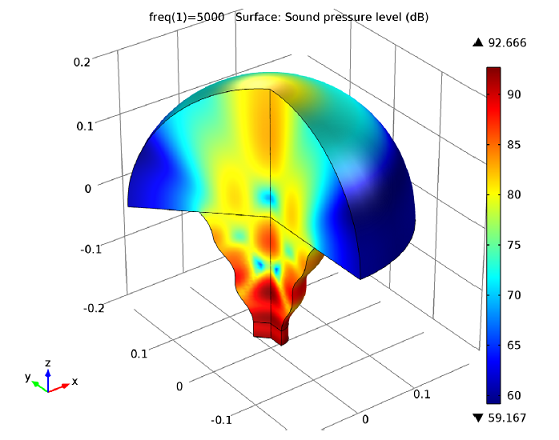 There are many necessary steps required in order to create a superior product. Based on some initial (or existing) design, you first need to evaluate the physical characteristics of the system. Once some level of understanding of the system has been obtained, it should then be possible to refine and optimize the design based on some reasonable choice of a figure of merit for a good design. The final stage is to prototype the design, which is where 3D printing […]
Read more
---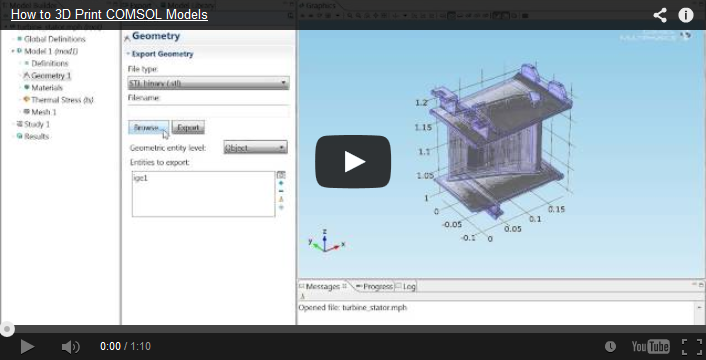 Quite often we get asked the question "can I 3D print my COMSOL model?" Well, as of version 4.3b, the answer is "yes!" This is because it is now possible to export geometries and meshes as STL files, which is one of the standard file formats for 3D printing. This allows for rapid prototyping of designs; there is no need to outsource parts to machine shops. It is quite remarkable that you could conceive, simulate, optimize, and prototype a design […]
Read more
---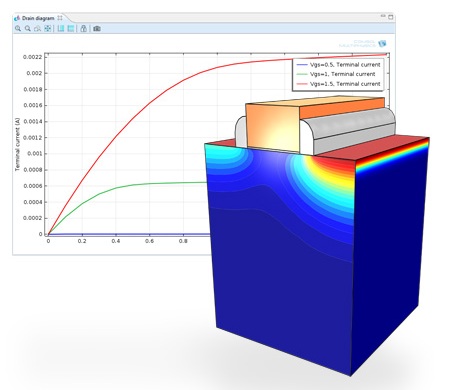 In a paper titled "Choosing a Gate Dielectric for Graphene Based Transistors", the applications of a semiconducting form of graphene are examined. As we have seen before, single-layer graphene is not a semiconductor, it is a zero bandgap conductor (a semimetal). Efforts are well underway to introduce bandgaps to graphene, which would make it semiconducting with a room temperature mobility an order of magnitude higher than silicon. The race is already underway to find applications for such a material once […]
Read more
---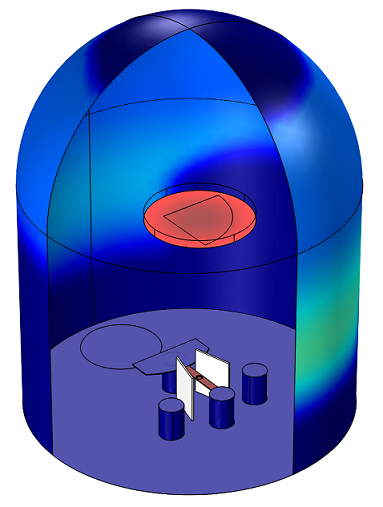 Graphene can be created by way of thermal decomposition at high vacuum. In order to design and optimize these high vacuum systems engineers might look to simulation, but there are currently not many modeling tools that are up to the task. Let's have a look at how vacuum systems are relevant to graphene production, why you should simulate them, and how.
Read more
---
In a previous blog entry I discussed some of the exotic properties of graphene. The fact that graphene consists of a single layer of atoms means the aspect ratio of any graphene-based structure may be very high. High aspect geometries present their own array of modeling challenges.
Read more
---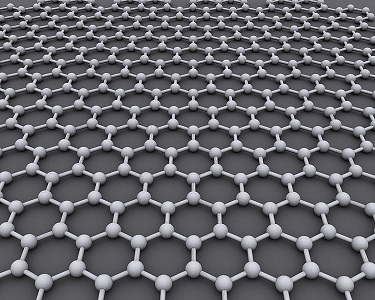 Graphene is a special type of material consisting of a single layer of carbon atoms arranged in a hexagonal lattice. Graphene in its stable form was discovered at the University of Manchester in 2003 (coincidentally while I was there studying for my Masters degree) and resulted in Nobel Prizes in 2010 for the two researchers who discovered it. Recently, graphene has been making the mainstream news; the European Commission has pledged €1 billion (yes, that's billion with a b) to […]
Read more
---
Get new posts by email
---
Categories
---
Tags